Home Seller Support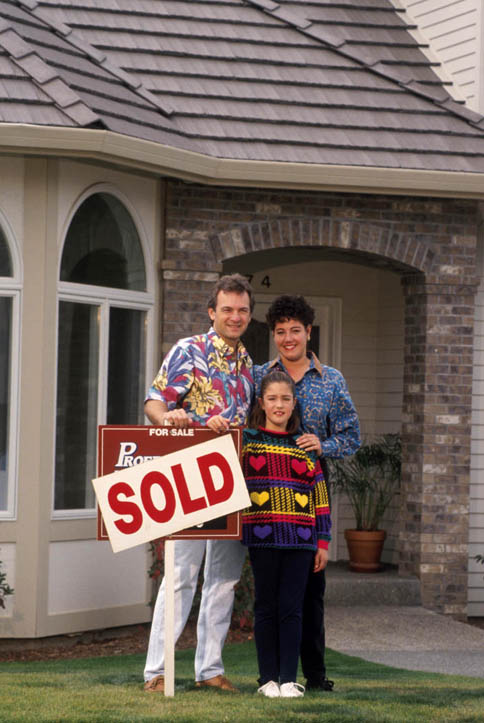 Pre-Listing Appraisal Services
Whether you are planning to sell your home by yourself (For Sale by Owner) or are working with a real estate agent, it is often wise to obtain a professional appraisal at the onset.

If you're working with a real estate agent to list your property, more than likely they'll provide you with a Comparative Market Analysis (CMA) that lists selected sales in your area and is a factor in determining what to set as the "Listing Price".
Even when working with the most experienced real estate agent, however, it's often helpful to have an "objective" third-party's opinion of value prior to signing a Listing Agreement. It can be difficult to get a handle on the true market value of your home--which may be different from how much you have invested in your home, how much you paid for it, or how much you want for it.

We can provide you with a pre-listing appraisal so both you and your agent have an accurate description of your home's features and an analysis of the most recent similar "comparable sales" or as they're commonly called, "Comps". In addition to helping you set a realistic selling price so your home will attract buyers and sell more quickly, a professional appraisal can:


Be a very valuable negotiating tool once you have a potential buyer
Impress buyer's with written proof of your home's condition inside and out
Eliminate the wait for the buyer or their mortgage company to complete an appraisal on their own
Some people are surprised when they find out that the market value of their home is higher than they thought, so investing in a professional appraisal actually allowed these people to receive several thousand more dollars than they thought they would once the home was sold. Others have an overly optimistic opinion of their home's value and an appraisal helped them to realistically price their home in order for it to sell. An overpriced home will not attract buyers, which means no offers and no closing and that you have wasted valuable time, money, and efforts. In short, a pre-appraisal can serve to maximize your profit and minimize the home's time on the market.
When Selling Your Home FSBO
Some homeowners today choose to sell their homes FSBO (For Sale By Owner) and forego the help of a real estate agent. Selling your home by this method can end up saving you a potentially significant commission (industry average is 5% of the home's selling price). Plus many FSBO sellers feel that they have more control in the process of selling their home since they're in essence making all the rules. Selling your home on your own, however, will require a significant amount of "homework" if you're going to do it right.

To help you sell your home successfully, you may want a professional appraisal to identify an accurate market value. Or, you may find it beneficial to have available an experienced real estate professional to use as a sounding board. We can help with that. We regularly provide consultative advice on such topics as-

Tips and traps for selling a house by owner
Help gathering local property and sales data
How much do the improvements add to the home value
What kind of premium does an architecturally significant house command
How to prepare my house for sale so that it will bring the best price
How to Prevent a Bad Appraisal: http://bit.ly/BadAppraisalProtection https://vimeo.com/240822937